Over the years Michael has been developing various workshops and courses related to nature and Anthroposophy in general. See below for upcoming events:
---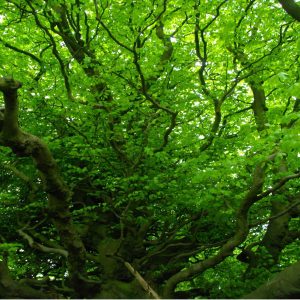 Resonance, Connection, Communication – an introductory workshop in observing subtle energies in nature
Saturday 25th April 2020 10.30am – 5.30pm.
The Christian Community Church , Forest Row, RH18 5DZ.
Cost £55 /£45 (student) including a light lunch and refreshments. (Earlybird discount of £45 if booked before March 14th).
Limited places – booking essential.
In this introductory workshop we will learn, through simple meditative processes of walking, sitting and observing, to prepare ourselves to be receptive to subtle energies that resonate within and around us. As we become increasingly confident of this hidden, subtle world we can begin to form connections, leading eventually to possibilities of communication with nature on a variety of levels.
The morning will consist of exercises to help us experience these energies in ourselves, alongside ways of developing joy, equanimity and openness as keys for deeper perception. In the afternoon we will apply these experiences and keys to help us awaken to the energies living in nature.
The space that we create together, particularly through our sharing of experiences, can be nourishing and enlivening for each participant, the group as a whole, as well as for nature herself. In this time of environmental and social turbulence the necessity for human beings  to find conscious, free and kind ways of working with nature is a  timely and positive step towards a healthy future.
Comments from previous participants:
"It was really an amazing workshop and I'm still processing all of the stuff that I experienced and felt. Something has shifted in me, and I am working out what to do with this new energy. Big thanks" – Rebecca H.
"You have a real gift for holding workshops! The way you spoke was very clear and captivating and you managed to create and hold this very safe and harmonious space for all of us. Please continue doing what you do!" – Emma S.
"I want to thank you for the wonderful course you gave. It was an unusual experience and one I that I think has helped me see things in a slightly different way. I love so much being in nature […] so to be able to see things more clearly, or to become better at communicating with nature itself seems so worthwhile"  – Torquil L.
---

Introduction to Spiritual Science
September 2020, Monday mornings, (beginning mid -September) 8.45am – 10.30am in Forest Row.
Cost £65 per term or £120 for both terms.
During 16 sessions spread over two terms, we will learn about the core ideas of Rudolf Steiner, the founder of Spiritual Science (Anthroposophy) and Biodynamics. In this wide-ranging reading and guided discussion group we will study the spiritual background to all we experience on earth – ourselves, our environment, our relationships and will learn about life after death, karma and reincarnation, world evolution, Waldorf education and much more.
This course is primarily intended for those newly-acquainted with Spiritual Science; no previous knowledge or experience necessary!
Comments from previous participants:
"Thanks Michael, am loving our enquiries and how you hold a sacred space with humility and fun. […] I have found the group such a great meeting of knowledge, humour and interesting people"- Michelle M
---
Please contact Michael on contact@michaelfullergardens.co.uk or 07952 751029 to book a place or find out more.